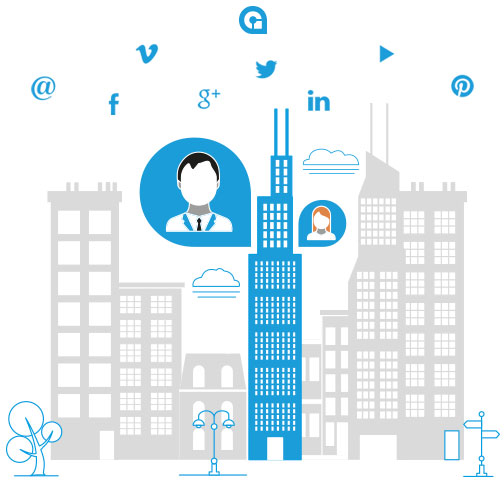 One of the leading providers of marketing services to accountants and financial advisers in the UK
At AccountantLift, we are passionate about providing tailored and effective online marketing services to accountants. We work hard, we're highly motivated, we have a strong belief in our work, and it shows in our results.
Backed by 10 years expertise and a proven track record, we offer the right marketing mix of people, industry experience, technology and processes to maximise your marketing budget and drive ROI, providing a long-term marketing partner for your firm.
AccountantLift is part of CreativeAdviser Ltd, a leading design and marketing agency in the financial sector, working with accountants and financial advisers across the UK.
Why work with us?
We believe we offer the right mix of experience, marketing tactics, technology, data analysis and reporting to maximise your marketing budget, providing a long-term marketing partner for your organisation.
Specialist Services
Unline other marketing agencies, our marketing services are designed and tailored specifically to the needs of accountants and the marketing challenges they face.
Industry Knowledge
Over the last 10 years we have built up proven industry knowledge of how to target people actively looking for accountancy services and how to catch their attention online.
100% Transparency
We strongly believe in providing profitable, ethical and fully transparent online marketing services with no hidden fees and regular reporting on performance.
We are delighted with the website and marketing provided by AccountantLift. Throughout the project they communicated fully with us, making sure we were involved in the process. The end result was a solution which was grounded in thorough research of our market, and which understood the needs of our clients.

Steve, Sterling Trade Finance
Your accountancy firms new marketing team
With 10 years online marketing, SEO and PPC experience for accountants and financial advisers,
We bring our knowledge and proven track record to provide a powerful marketing team for your accountancy firm.
Get started today and discover how we can raise the profile of your accountancy firm and drive regular traffic, leads and new clients through your website.